Every patient at Clarmain Dental Centre is a part of our big Burlington family.
---
About Clarmain Dental Centre
Our Professional Team
Clarmain Dental Centre provides services for families in the Burlington community. Our team of dental hygienists and dental assistants will work with our dentists, Dr. Peter Clark and Dr. Vipan Maini to guide you through every appointment.
Clarmain Dental is a proud member of
, a nation-wide network of dental practices offering full-family dental care to patients in Burlington and across Canada.
Conveniently Located
Clarmain Dental Centre is conveniently located in the heart of Burlington, across the street from the Burlington Mall. We have ample parking off Prospect Street and our practice is wheelchair accessible.
Payment Options
We have payment options available to our patients. Please contact us to learn what is available to you.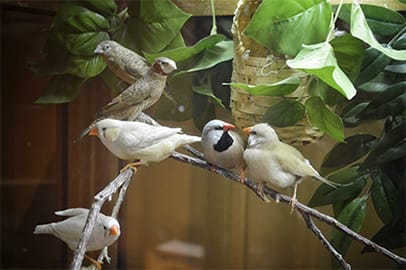 Our African Finches
At our office you will meet our 6 friendly African Finches. When you come in for your next appointment, don't forget to say hello to our birds.
We provide materials for the kids to draw pictures of our birds while they wait for their appointment.