If you are considering replacing a missing tooth, the Clarmain Dental team in Burlington can assist you with all your dental implant needs.
---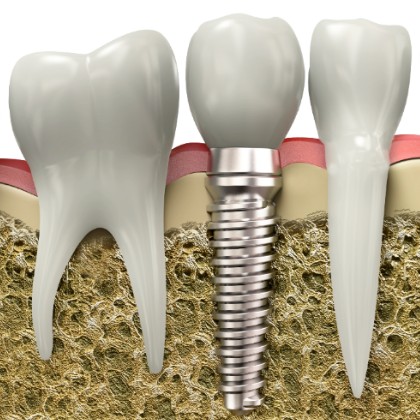 What is a dental implant?
For many people, a suitable way of replacing a tooth is with a titanium implant, in other words a human made root.
The implant is then placed into the jaw bone, which over a short time bonds in to the bone.
Who is an ideal candidate for a dental implant?
Dental implants can be a great option for many patients who are missing a tooth or teeth.
A dental implant restores the look, feel, and function of a natural tooth. 
---