Dr. Yair Lenga is a Periodontist at in Burlington.
---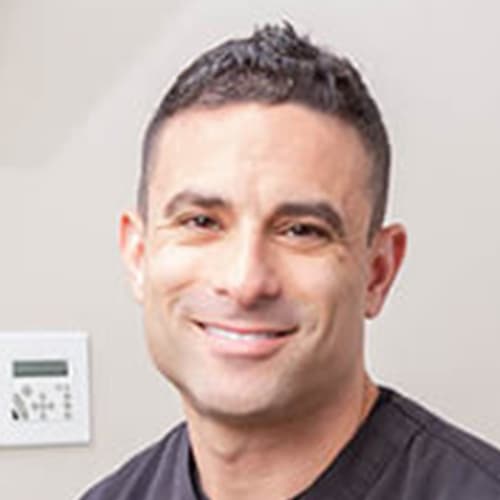 Dr. Lenga
Yair is an accomplished dental professional with 20 years of experience and expertise in dentistry, periodontics and tissue-healing physiology. He graduated from the University of Toronto, Faculty of Dentistry in 2003, where he furthered his specialty training in periodontics and a master's degree in cell signaling biochemistry.
With numerous accolades to his name, Yair is recognized as a fellow of the Royal College of Dental Surgeons of Canada and the American Academy of Periodontology. He is also a Diplomate of the American Board of Periodontology and holds membership in prestigious dental associations such as the Canadian Dental Association, Ontario Dental Association, and the Alberta Dental Association & College.
Early in his career, Yair interned at Mount Sinai Hospital, collaborating with the Oral and Maxillofacial Surgery Department and the Plastic Surgery Department. His pre-Dentistry studies in Fine Art and Architecture has uniquely influenced his surgical techniques, allowing him to restore facial anatomy and harmonize the relationship between facial aesthetics and natural smiles. He has also contributed his expertise as a part-time instructor at the University of Toronto Dental School and served on staff at Mount Sinai Hospital in the Department of Facial Pain and Temporomandibular Disorders.
Yair's broad range of skills encompasses all aspects of periodontal and reconstructive procedures, including bone regeneration, periodontal plastic surgery and injectable facial cosmetics. He is highly proficient in various dental implant devices and associated procedures, including fully digital workflow planning and design. Furthermore, he has completed a hospital-based fellowship in anesthesia, enhancing his comprehensive approach to patient care.
Yair is delighted to join Clarmain Dental where he will focus his expertise to complex implant treatment planning, surgery, and the effective management of implant-related diseases. Alongside his professional pursuits, Yair is committed to a holistic lifestyle that harmonizes work, hobbies, nutrition, exercise, and philanthropy.
Currently, Yair is actively involved in developing a national syllabus for Continuing Education Training, aimed at equipping experienced dentists with the knowledge and skills to manage complex cases of refractory periodontitis and peri-implant diseases. Furthermore, he serves as the president of Bedrock Properties, a philanthropic real estate development company focused on creating affordable housing in the GTA.
This philosophy of holistic well-being resonates deeply with Yair and the exceptional people who collaborate with him. They share a common goal of providing outstanding dental care while promoting overall physical, emotional, and social well-being for their patients